08 Jan

Murphy Cobb Associates Appoints Tom Beckenham as Head of Technology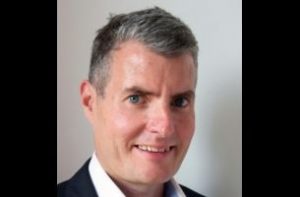 re-blogged from Little Black Book Online
Murphy Cobb Associates has announced the hiring of Tom Beckenham as its new head of technology, to help fast track MCA's growing technology solutions business, supporting and amplifying the expert advice and guidance they have been providing their clients for over a decade.
Beckenham is the ex-CEO of the well-known Specle advertising platform and joins MCA with an unmatched background in building platforms that help simplify advertising processes.
Pat Murphy, founder of MCA, believes that simplicity is the basis of all great and successful ways of working and that includes technology solutions. He says: "MCA has been helping advertisers around the world maximise the efficiency of their communications production investments for over 10 years now. We know that our advice and project management has to be backed up with actionable intelligence and outstanding reporting, as that is now what is expected from our clients. Continual innovation and investment in providing the smartest benchmarking and auditing solutions is priority one on my agenda. I've known Tom for years and am ecstatic he has agreed to take us to the next level.
On joining MCA, Beckenham says: "I have known Pat for a long time – He has always been someone who has inspired me (and many others) through his fearless drive for change and belief in doing better. That is clearly something that runs through the DNA of Murphy Cobb, and I am really excited about the opportunities to help clients create elegant, simple solutions for streamlining their advertising processes using technology."
Murphy adds: "This addition to the team strengthens our already first class team of experts around the world, to help our clients make every pound, dollar, euro of their ever-fragmenting budgets become even more impactful than ever. 2018 is a time for clients to be bold and we want to be right there, helping them build their businesses through better decision making."