31 Dec

New Social Ad Formats & Targeting Capabilities

In 2015, we saw a considerable amount of film being created by agencies, for their clients' YouTube, Vimeo, Vine, Tumblr and Snapchat channels.

There are a plethora of new ad units being offered by social platforms, as they all strive to retain users on their platforms, and generate sales conversions for brands, rather than directing users off to brand and eCommerce sites (of the 18.5B impressions Buzzfeed receives every month, only 2% are on its site.)

With adblockers being increasingly deployed in the US and Europe, the use of Chrome on PCs and platform owners' objective to keep users engaged on their platforms with algorithmically micro-targeted content, the social platforms want to offer brands unprecedented opportunities to entertain and engage consumers, matching content with purposeful calls-to-action.

Here is a brief round-up of what some of the social platforms are offering brands and their agencies in 2016. There will be plenty more innovations announced in Q1.
Keen to promote Messenger for 1-2-1 customer service (watch out Twitter
Test their Shop Now, Buy Now, Canva ads – FB don't want users to leave their platform.
10' CPV video ads now available globally – last year, Facebook and Nielsen explained that even very brief views increase recall and brand lif – although FB believes brands are best served by optimisaing for reach, fequency and overall video views.
Like their owner, Facebook, Instagram wants users to stay in the app: their Search & Explore function allows users to follow trending stories and the trending stories will be pushed to the top of Search results.
Instagram Direct now allows threaded conversations, group messaging & sending content from feed.
Photo and Video ads can run in landscape, not just square.
Video has doubled to 30 seconds, so brands will be able to run 30′ spots on IG as well as YT.
Buy Now button will keep people in the app. FB, Twitter, Printerest & now IG are following Amazon & eBay's eCommerce model.
Marquee is a new premium product to give brands expanded reach for a short timeframe – movies, experiential events, product launches.
Just as with Facebook before it, growth in brand and users (and ad revenue) for Instagram will lead to inevitable restriction of organic reach.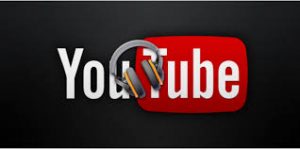 Competition from Vine, Snapchat & IG – and the 8B videos viewed on FB every day – threaten YT's dominance
Launching YT Red, a high-quality, free streaming service to rival Amazon, Netflix & Hulu, offering TV & movies in addition to its own content.
OK, so the younger generations – Y & Z – are fleeing the platforms that are gearing up with ads, in preference of a refreshing channel that runs real emotions – not just unrealistic, showreel life.
Video views have tripled since May 2015 – to 6B video views a day.
For an app, it's a fast monetizer – Vice, Sky, Buzzfeed, MTV & Daily Mail use Snapchat's Discover tab to engage users – and 21% of Buzzfeed's views comes from Snapchat content views.
Snapchat's new lens store offers free & 99c lenses, and brand-sponsored lenses, e.g. 20th Century Fox is creating animated branded selfie filters, worth a reported $750,000 daily for peak usage.
Full in-app ad spots available – could work for Ys & Zs who aren't watching YT ads.
Snapcash offers in-app payments in Snapchat, in partnership with Square, and Replay allows 3 replays of expired content for 99c.
If you get the TOV right, Snapchat is the channel in which to reach Ys & Zs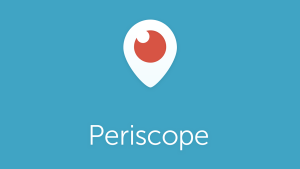 If your audience cares about video livestreaming – which is going to be HUGE in 2016, hello 360 – they'll be interested in the real-time insights that Periscope allows.
It's not just about other peoples' fridges – adidas (and Roger Federer), Red Bull (and Miami Music Week) engage consumers with something genuinely unique. Ask yourself if consumers would prefer to watch the same experience on TV – and what you can offer, via livestreaming on Periscope – that you can't offer on any other platform.
You'll find plenty of interesting insight and advice on engaging consumers in 2016, in these places:
business2community http://www.business2community.com/social-media/simple-social-media-marketing-strategy-2016-01396241#KkibgGgItiyl5tCh.99
Wallblog http://wallblog.co.uk/2015/07/23/periscope-life-after-launch/
SocialOgilvy http://www.slideshare.net/socialogilvy/key-digital-trends-for-2016
WeAreSocial http://www.slideshare.net/wearesocial/we-are-socials-old-navy-influencing-on-vine