18 Aug

Recent Conversations With Clients & Their Agency Partners

It's been a while since we created a written blog post. We've been extremely busy working with Clients and their Agency partners on some ground-breaking projects that it's a pleasure and a privilege to participate in.

Our CEO, Pat Murphy, has taken to carrying around film kit and filming the thoughts of some of advertising's most celebrated content creators.

Laura Gregory, Founder of Great Guns, talks about how agencies have adapted to creating content, here.

Stan Park, Chairman of Radioworks, shares what inspires him in radio right now.

Paul Burke, celebrated radio ad copywriter, talks about writing radio ads.

Sir William Sargent, CEO & Co-Founder of Framestore discusses recent content challenges.

Pat is off to the US on Wednesday, and of course he'll have his prosumer camera and tie-clip mike with him, so we'll post more films as they come in.

From Mad Men To Sad Men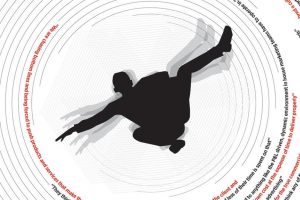 Image: www.campaignlive.co.uk
We've had conversations with lots of people, working client-side and agency-side about the IPA/Hall & Partners report, "From Mad Men To Sad Men". Campaign Live summarise the report's findings well, here, showing both What Clients Say About Agencies and What Agencies Say About Clients.
Agency and Client partnerships endure because it's to the long-term commercial benefit of both to do so. Although the pace and volume of media and creative tech innovation is unprecendented, this certainly isn't the first time each has complained about the other and it's unlikely to be the last. Like most relationships, communication, closer collaboration and consensus on objectives is likely to steer Client/Agency partnerships into calmer waters.
Virtual Reality is almost a thing
Image: Getty
Thank goodness Oculus Rift is almost a reality for consumers (January 2016 is the anticipated date for consumer headset release) and we will finally experience what's been promised for so long. We've been lucky enough to work with a number of agencies creating virtual reality experiences for their client's customers, and UK/US consumers, this year. Interestingly, we've seen many more ad campaigns and executions using VR, than games using VR – so far. We can be sure that when VR gaming is more prolific, VR in advertising will move up into another dimension, too.
Visit this page on Wired for Oculus CEO Brendan Iribe's views on the future of VR – and how Facebook's acquisition will change the whole VR industry.
A Great Brief Is A Great Brief
Some of us were taught to write creative briefs by the strongest strategic thinkers in the business.  We had a week to draft a decent attempt and another week to start again after a conversation with the Planning Director.
However quickly we're required to create and produce disruptive content these days, great work is the result of a great brief. Whatever channels it runs in. We find that when agencies spend time getting the brief right, the work is live in media, faster than work that's had to go through a number of rounds of presentation and approval.
For those of us old enough to remember learning to use a fax machine, and for those who run their life on Snapchat, here is a timely reminder of how to create a powerful brief.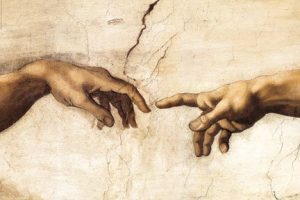 Pope Julius II briefed Michelangelo to paint the Sistine Chapel ceiling (from How To Plan Advertising, APG)
Testing Creative In Programmatic
Back in May, Tilly wrote A simple outline of programmatic buying, on this blog.  Turns out it's one of our most popular articles, which isn't really surprising, considering how important programmatic ad buying is now, and the ROI it's yielding for advertiser investment.
We've been asked by a couple of our clients to work with their agency partners to define leaner processes for programmatic ad production recently. And it's not just to get ads live more quickly. Now, advertisers can pre-test creative executions on-demand, before programming a campaign. You can read how Millward Brown is making this happen, here.
Clear Channel Response To Losing the TfL bus shelter advertising contract
This DPS in the current issue of Campaign is a masterclass on how to respond to rejection with dignity, gravitas and gratitude. That is all.
Red Burgers
Finally, the most important question everyone's asking at the moment – why does Burger King sell red burgers in Japan? Find out why here.