10 Jan

An Expert's View on The Future of Production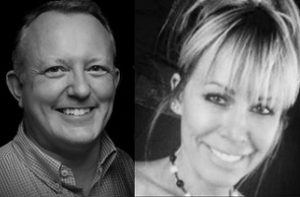 Pat Murphy and Laura Gregory sat down with Little Black Book Online to discuss the state of production in a climate of agency bidding investigations and evolving production models
With over 50 years of experience between them, Laura Gregory, CEO and founder of Great Guns, and Pat Murphy, founder of production consultancy firm MCA, sit down to discuss their thoughts on the state of commercial production.
With clients beginning to take more and more creative in-house, and agencies struggling to maintain traditional models while budgets diminish, LBB's Phoebe Siggins asks the pair what they predict the industry will look like over the coming years and what needs to happen to ensure the quality of work isn't affected.
LBB> More production companies, animation studios and post houses are beginning to take creative in house and work directly with brands. Do you think we'll see more of this in the coming years?
Patrick Murphy > For some jobs, why wouldn't you go direct? Production companies can, when the project is right, deliver this stuff better, quicker and smarter. Why do you hire an agency? To come up with great ideas. I've often seen the ideation side of films devised by directors quite often passed off as the agency's own work. Of course, large projects and campaigns might need an intermediary who can project manage it brilliantly, but in certain cases going direct to the vendors – post houses, production companies, sound studios – will provide a client with much more bang for their buck. If I were a marketing director it's a route I wouldn't hesitate to take. What you might need though is a helping hand to put the pieces of the jigsaw together.
There was a time when agencies had great, experienced producers, who were highly respected unsung heroes who delivered stunning results. Now they want to put their arms around all this extra revenue. I can live with that to a point if the creative output is as good as, or better, than before in a transparent and honest budgeting environment.
Laura Gregory> I think it's fool's gold. There isn't actually that much extra revenue in production because people like you [Pat] have policed and controlled it to the point where companies have to operate so efficiently with very small margins.
PM> Most production companies are hungry and want to do a great job both creatively and financially for the client, however there is still money in agency production fees. Agencies like to extend a schedule, or add as many of their staff to the process, all to help pay for large overheads. Often its not needed.
LG> Realistically there is now a huge amount of content, which needs to be knocked out quickly and efficiently, that's absolutely worth doing in-house. The difficult thing is knowing that balance between in-house content and the really creative stuff that must come into the public domain and be pitched on by production houses. It's just about deciding, 'What are we going to keep in house'? It's that middle line.
PM> Is it a budgetary line?
LG> Some people view it as such
PM> I think that's one way of doing it but it's a difficult thing to work out. Every agency and client will have a different line.
LBB> With more production work going in house (typically smaller content jobs), what does the future look like for young directing talent?
Pat Murphy> If you go through traditional agencies, there is no real culture of innovation or trying something different, so often the client won't get exposed to the challenge and excitement of using new young talent unless there's a tight budget. But now that we're seeing more clients trying to change that model, I think it could be an exciting time for new talent.
Laura Gregory> When clients work directly with us, they really seem to embrace new talent. The thing with more traditional agencies globally is that they want a name and, when times get tight, you often see the 'Triple-A guys' doing work they shouldn't really be doing. That trickles down so it becomes harder for the younger guys when there's nothing left. I'd rather go through the pain of a £3000 budget on a music video than £40,000 on a low budget TVC.
PM> Big question. Can agency in-house production units genuinely manage (or maybe they don't) to secure great talented directors to work in house?
LG> Generally there's a reluctance. Production companies don't want to loan out great talent to in-house agencies because then what do we become? Just agents
PM> From a production company perspective, why do you (or maybe you don't) like working with us at MCA?
LG> You're constructive, knowledgeable, informative, and helpful, and you'll always listen to a good argument.
PM> I'd like to think that most of the production companies here would see us as a supportive part of the process. I'm a huge champion of the UK production industry, incredibly so. I want production companies to succeed. And I want to be able to generate new talent and for the independent system to work.
LBB> Typically, how well does the information flow between client, agency and production company?
Laura Gregory> We rarely know anything about the client unless the agency proactively briefs us.
Pat Murphy> Yes, why wouldn't the agency sit down with the director and say; 'this is the client strategy, these are the key equities of the brand, and let's discuss how we are going to build this into the treatment'?
LG> Good agencies do brief them like that. They'll give 15 minutes on the history of the brand. I tend to ask for a full brief. When we get on a conference call, I ask about that and the history of the brand – especially if it's a long-standing account. Really great creatives love to do this but everyone is so time starved it isn't always the immediate topic of conversation.
PM> Sometimes I don't even think the account managers have enough time to brief the agency producers.
LG> Clients that work direct with production companies are often are fashion brands. They always work direct. They've worked that way for years. The thing about fashion brands is that they love to come in and tell you about the brand and show you the current and the last season- sometimes even the very first season! They want everyone to love and understand the lines they are trying to promote. As a production company that helps us feel part of the brand and we can help with the idea.
LBB> It's so interesting because so many agencies are talking about how important it is to understand your client on every level. It's seems strange that information isn't shared with production. Why do you think that is?
LG> Most are under so much stress that they quite honestly don't have time to do this.
LBB> Does it make a difference if everyone in the process works together on a job from the outset?
Pat Murphy> From my point of view, if we come in at bidding stage, rather than the beginning of the process, we'll get in a scrap with the agency and production house nit-picking around the line items. If we're involved early, we can help clients actually understand what their production investment can get and set some expectations really early. When we get to bidding stage, there shouldn't be any money taken off the table because everyone has built that value in up front. Now it's about how are we going to do this for the money, spend it all, and get the biggest bang for the buck.
LBB> Do you think traditional agency models can continue without change?
Pat Murphy> They have two choices to make; change and restructure, becoming more flexible, nimble and honest with clients, or die. The absolute key is that agencies have to stop trying to find a quick way to make a fast buck. If you lose trust, you can't get it back. Total transparency, a good set of values and honesty goes a long way.
LBB> Agencies in smaller, newer markets continue to do well because they aren't tethered to an antiquated system. The question is, is it easier to start from scratch than change old processes and habits?
PM> Agencies working with smaller budgets tend to make the money work harder. Markets like the Netherlands and Scandinavia have been successful because they devise simple but great ideas that don't cost a lot to execute. I think we're seeing that with other markets now like New Zealand and Ireland.
If the client wants the best budget, they should get their agency to come up with the best work because everyone will want to work on it. If everyone does want to work on it, you can guarantee they're going to get the best budget in a competitive pitch. It's that simple.
Laura Gregory>  Everyone's happy to work on a great creative idea for a smaller budget.
PM> When I was at P&G, my boss at the time said, "if you can help the agency deliver just 1% more effectiveness, that will pay for the entire production cost". That's an amazing stat. The reason we behave like we do at MCA, is because if the advertising work is good it drives better business results. Finding that balance of cost versus creative is really bloody hard. I hope we manage to do a good job most of the time.
LBB> Laura, how many jobs do you work on where there is a cost representative?
Laura Gregory> These days, every single one.  We often deal with procurement directly and they don't understand the budget.
Pat Murphy> The quality of marketing procurement managers is often so poor. The best ones aren't afraid to admit they need advice on production instead of trying to bullshit their way through. There are some good ones, and I am glad to say I work with some of them.
LG> There's no balance. They tend to have brilliant accounting skills but a lack of production and creative knowledge
PM> When the marketing director and the procurement team are measured on the same KPIs, it can work really well. If not, watch the train wreck. They need to start bringing in more people from our industry into that environment.
When I was an agency head of TV, I used to make sure there was enough still in the budget for the cost controller to take down. Who's the one that loses out? The client. There's no value in that way of working anymore. Traditional Cost Control is a dead model.
LG> Production companies are so different now, there's nothing in those budgets to take out. The only thing you take out is a creative solution. You strip a budget down and you strip a director of any creative bone left in their body.
LBB> Do you think budget setting should be a more transparent process across everyone involved in a production?
PM> As I have said before, I think transparency's the best thing you could possibly offer. Clients prefer to be talked straight to. Production companies give a fixed bid so they're taking a huge risk. There ARE contingencies in a production company bid, but if something goes wrong on a shoot, they have to take responsibility and make sure that it still comes in on budget. It's a difficult balance – keeping within a fixed budget and being competitive in a bidding process.
LG> That's why it's so important to know your directors. When you're cash flowing it that way, it needs a safe pair of hands.
PM>The future of production is in the hands of the clients. Do you want to leave all your production with the agency and pay the fees associated with that or try something new? The tide is already turning, and I believe we will see a Tsunami of clients in 2017 trying new ways of getting more and different stuff. And there are plenty of great talented people, and creative suppliers all around the world waiting to show you what they can do. The one thing that is always true though, you need great creative ideas, so the role of the agency is safe if only they could JUST focus on that. Nothing more nothing less.