16 Feb

Andrew Harrison joins MCA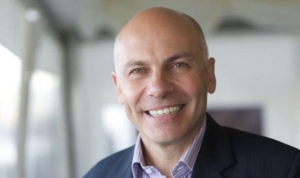 Murphy Cobb accelerates growth plans with hire of Andrew Harrison to lead commercial operations
Murphy Cobb (MCA), the strategic content production experts, has hired leading marketer Andrew Harrison as Chief Commercial Officer to drive the company's global growth agenda with a particular focus on Asia.
Harrison, a former UK Marketer of the Year, will be based in both Europe and Hong Kong, where he has established his own successful marketing practice over the last 10 years, alongside stints as the Asia lead for other specialist marketing consultancies. Before his spell in Asia, Harrison spent the previous decade in high profile UK CEO roles at Müller and RadioCentre.
Harrison's appointment underpins the acceleration in growth MCA is enjoying post the pandemic, with clients across the world seeking to transform their marketing operations with outstanding creativity balanced by commercial efficiency, all underpinned by clever technology.
To kick-start further growth in Asia, Harrison will support the established MCA regional business leads – Julie Duff (ANZ), Farah Salleh (SEA), Manaf Zaraket (China) – as they continue to support client transformation with specialist advice on eco-system re-organisation, martech and production investment consultancy.
Harrison says:
I've always been a passionate advocate for great creative work and for clients to deliver commercial results. I've seen MCA's global best practice maximising value for clients over many years so it's thrilling to join the team. I can't wait to help build that success story in Asia and with our world leading global clients
CEO and Founder Pat Murphy states:
With global clients like Mondelez, Ikea, Reckitt, Mars and many others, our business is accelerating while new technology is transforming our service offering. Andrew's deep client-side commercial experience as one of the UK's leading marketers, alongside his decade of high level consultancy in Asia makes him the perfect fit for this new role and a natural fit for our leadership team.
For more information on MCA please contact:
pat@murphycobb.com
Andrew.harrison@murphycobb.com